Sometimes you don't need big plans to go outdoors and have amazing time. You might just call to your friend, ask what's up and go for a trip outdoors overnight. That is how this trip came to alive.
It was Saturday morning when I called my friend to ask if he has any plans for the night. Weather was hot and sleepinig outdoors in a hammock would be a perfect idea. We decided to go to Nuuksio National Park for overnight trip. During beginning of the summer Nuuksio is crowded by people, because it's the easiest park to access from Helsinki. But there are few a bit quieter areas in Nuuksio located sides of the park. We decided to go in Valkealampi camping site.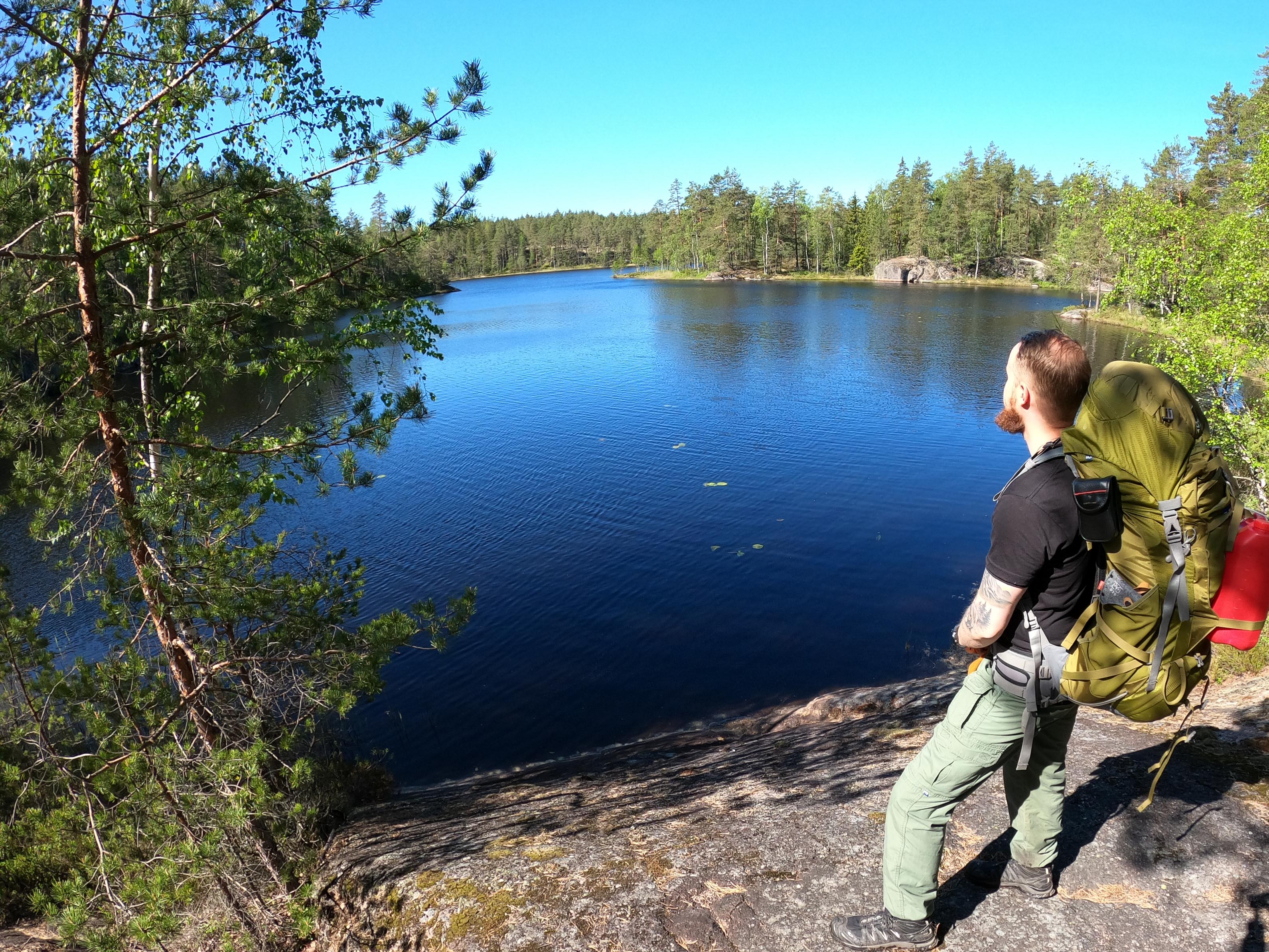 We went by car and parked it to Vihdintie. It was less than 3 km trek from road to camping site and almost whole trek you can see lakery views. Pretty cool I would say. We put our hammocks close to the lake and chilled out the evening by swimming in a lake, enjoying food and few beers and with stories to tell. It was short but a good recovery trip from a city life.